The launch of Energy Superhub Oxford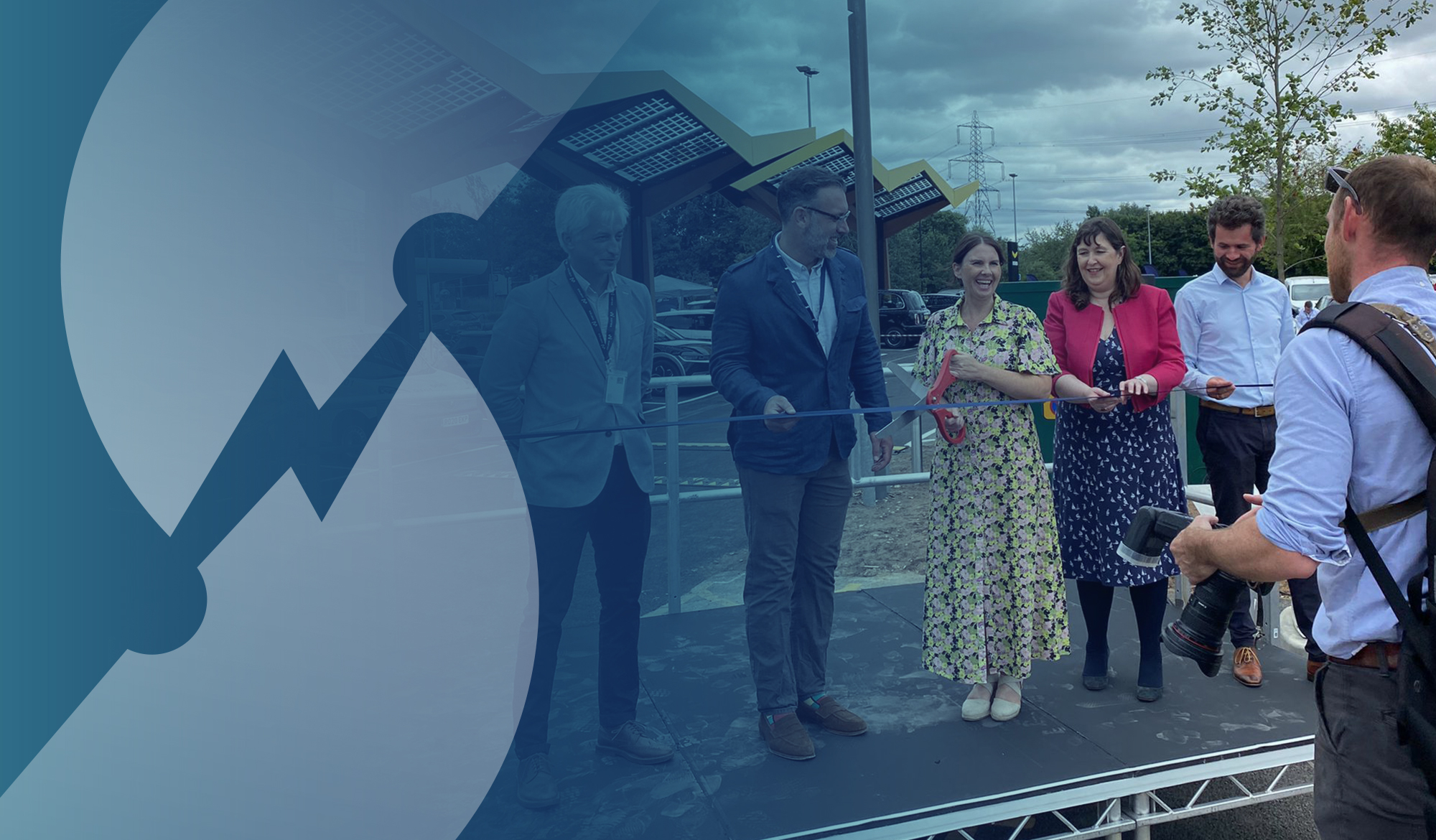 From concept to reality… what a journey.
You may remember a previous news post from us, 'Powering Towards a Cleaner, Greener Oxford', when this project was an arms reach away. Now it's here.

Back in 2018 when we started working with Pivot Power, part of EDF Renewables, we could see the dream that Matt Allen, Mikey Clark and Matthew Boulton had envisioned. We knew then that we were working towards something that was going to be big, very big.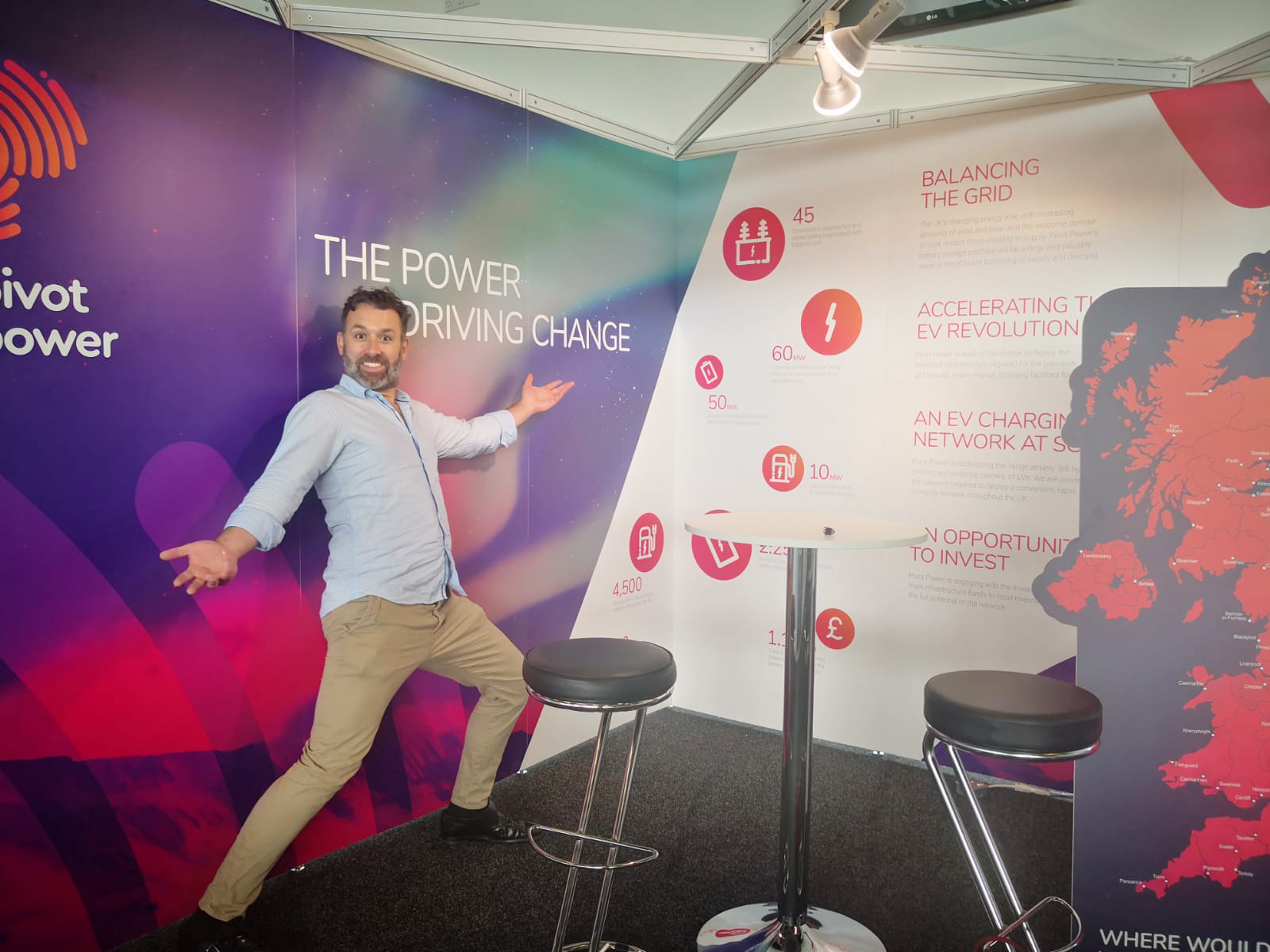 Pivot Power, alongside Oxford City Council, Fastned, Tesla Superchargers and Wenea, launched the most powerful electric vehicle (EV) charging hub in Europe on the 5th July 2022. This hub is the first in Pivot Power's plans to create a nationwide network of Energy Superhubs, which combine transmission-connected batteries and power infrastructure for EV charging, enabling more renewables and accelerating the decarbonisation of transport in the UK.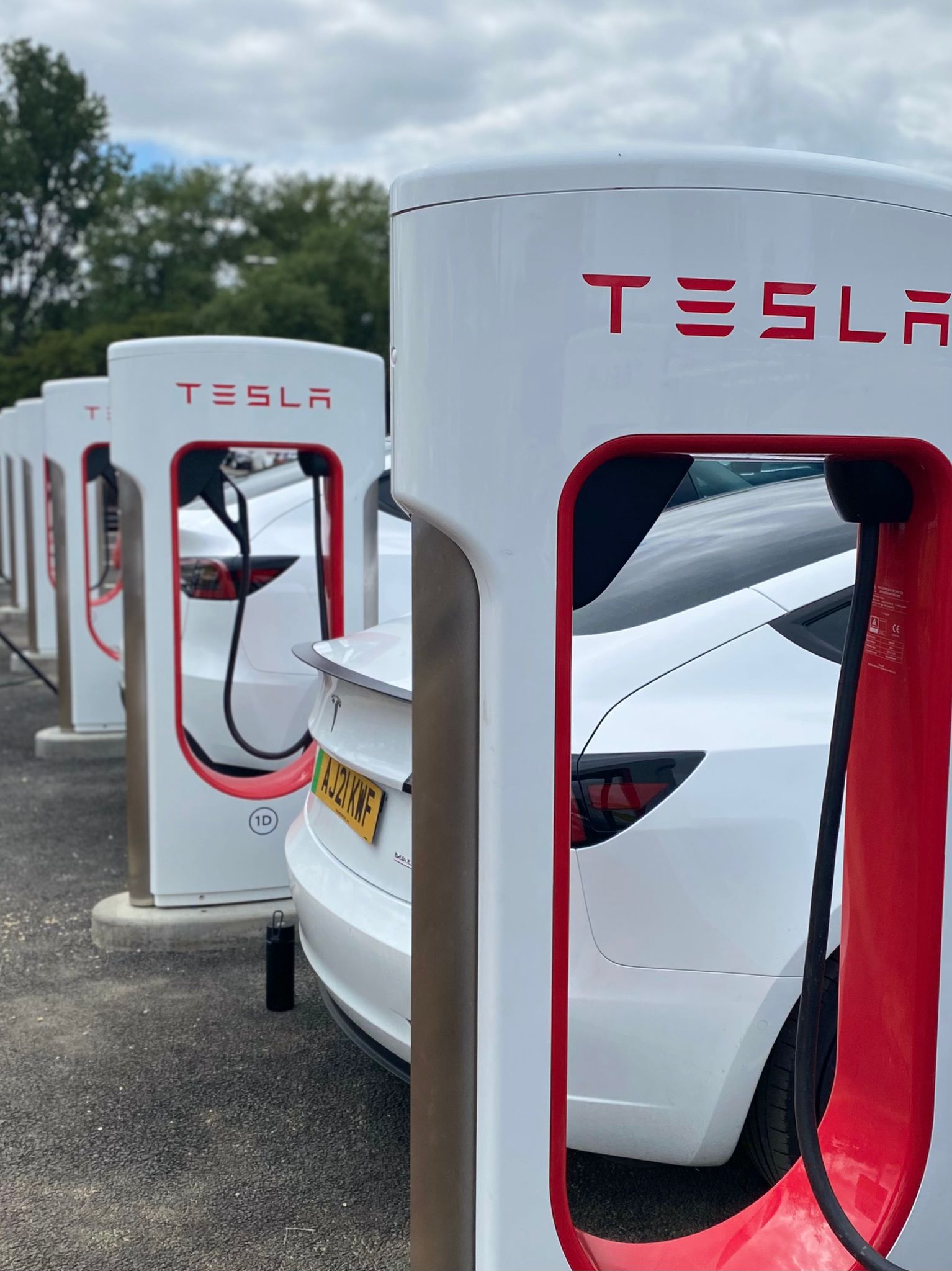 The hope is that Energy Superhub Oxford will be the inspiration and blueprint for cities around the world for urban decarbonisation.
The government's plan is to end the sale of new petrol and diesel vehicles by 2030, and then for all new cars and vans to be fully zero emission by 2035.
However, the UK isn't currently equipped to supply electricity to this many EVs. That is why the Electric Vehicle Infrastructure Strategy, published by the Department for Transport in March, has committed £1.6 billion to the creation of 300,000 public charge points by 2030.
The launch of this ambitious EV charging hub in Oxford is the first step in helping cities to see that dreams can become a reality, and EV charging could become accessible for everyone in years to come.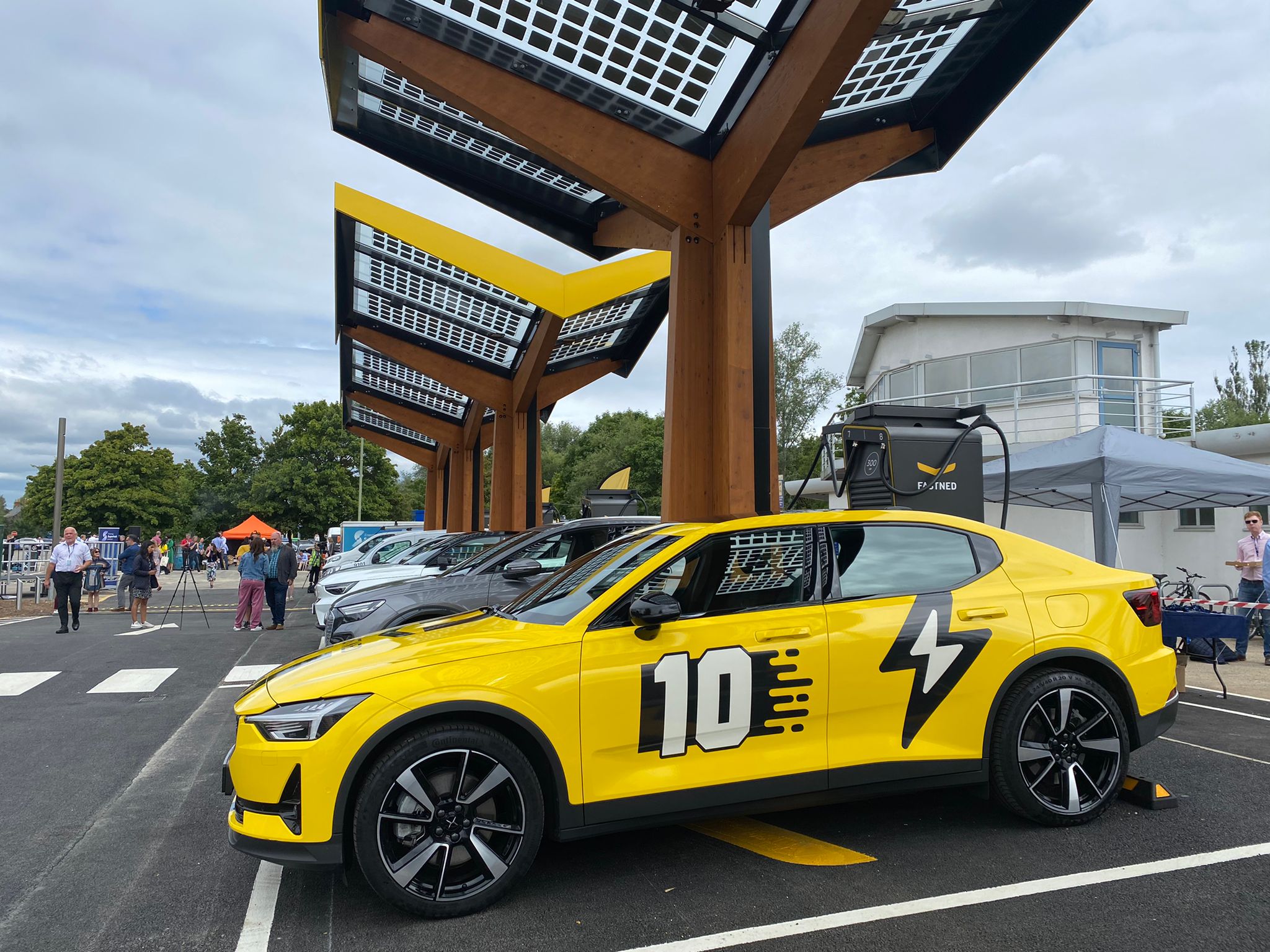 Anthony, Ruth and Simon from the Sims team travelled to Oxford to be present for the launch of the Superhub. We also played a part in the run up to the event by helping to promote the launch and designing all of the material for the day. It was great to work alongside Nicole Johnstone, Marketing and Communications Manager at Pivot Power, and to be part of such an important moment for green transport.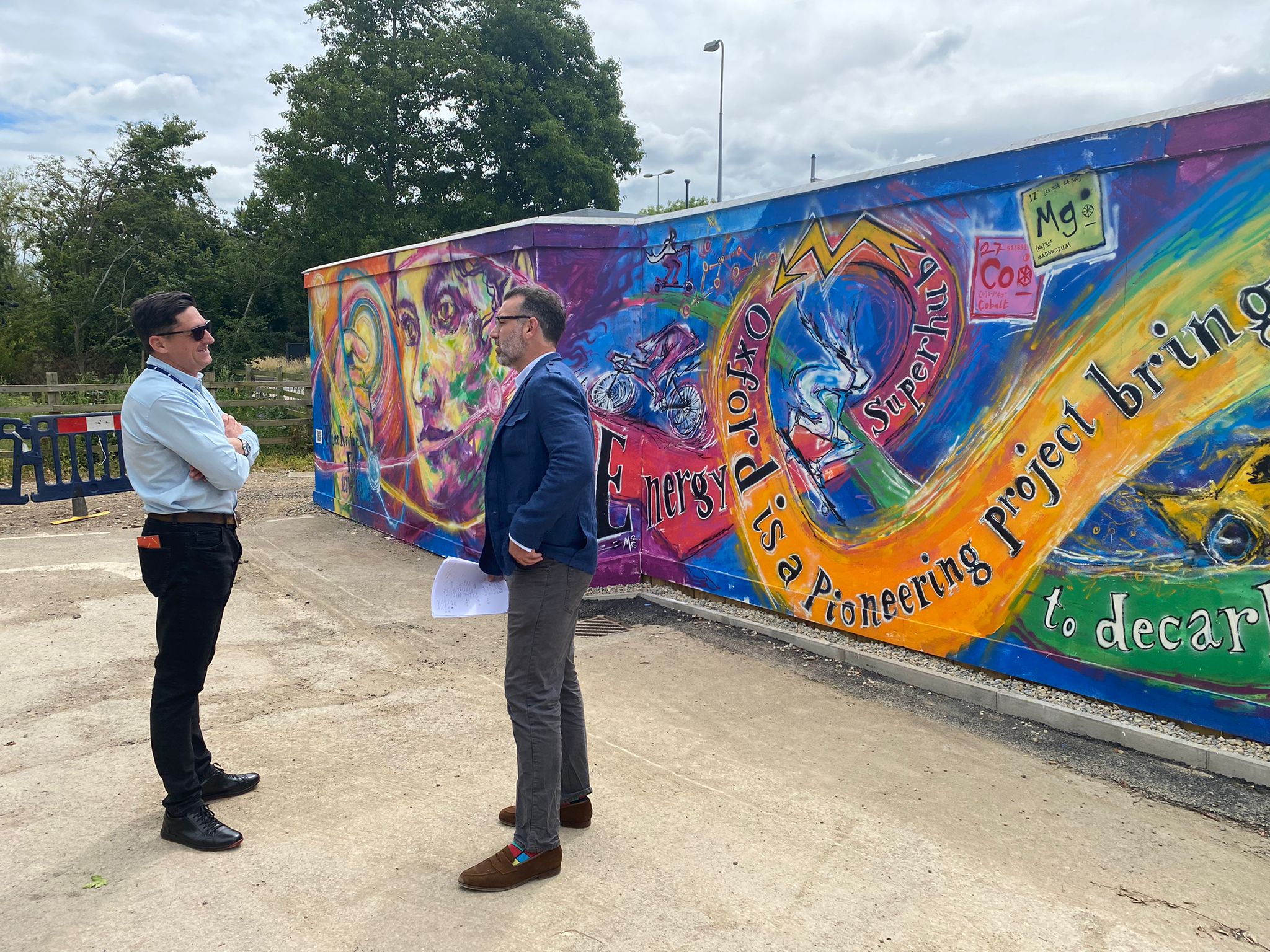 Simon Rowland, Sims Creative Commercial Director commented, "We look forward to continuing our brand and marketing communications work with  Pivot Power, and supporting them through their ambitious and exciting plans for the future. The Superhub demonstrates that the reality of EV super-fast charging has arrived, which is another important part of the required National infrastructure to power the future of vehicle transport."