Powering Towards A Cleaner, Greener Oxford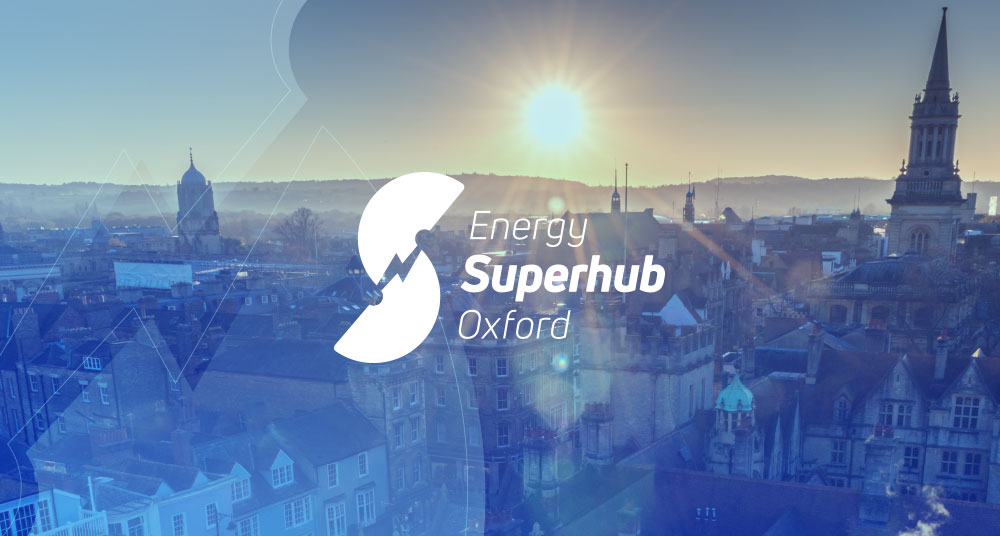 Thanks to an innovative project launched this year, the dreaming spires of Oxford could now be gleaming in years to come.
The city's ambition is to introduce the world's first zero emission zone starting in 2020 and achieving zero vehicle emissions by 2035, well ahead of the national target of 2050. Everybody in Oxford will benefit from cleaner air, with 50 new EV charging points in place, making it easier to switch to electric cars – and ground source heat pumps for energy efficient heating.
The new Energy SuperHub Oxford (ESO) will consist of what is claimed to be the world's largest commercial hybrid energy storage facility, as well as electric vehicle (EV) rapid charging points and innovative ground source heat pumps.
Simply put, it's an ambitious 3-year project (backed by £41 million of government funding under the 'Prospering from the Energy Revolution Challenge') to make a real and sustainable difference to the people and businesses who live, work and relax in Oxford, boosting their quality of life and embracing technologies of the future.
The figures are impressive – with ESO aiming to deliver 20,000 tonnes of CO2 per year saving by 2021, rising to 44,000 tonnes per year by 2032. Once in place, the initiative will act as a model for other cities and councils to follow – a proven solution to help them reach their own targets to cut carbon emissions, improve air quality and maximise smart energy management technology.
In the last decade, we've seen a big shift towards harnessing energy from solar and wind power. With climate change consistently at the top of global agenda, innovative projects like this one to decarbonise energy, transport and heat have really caught our attention.
Storing electricity at times of low demand and re-supplying at peak demand will result in lower bills. Spare capacity will be put to good use in depots and key businesses in Oxford, including bus and taxi operators and commercial fleets.
300 homes will halve their carbon footprint from heating as well as reducing operating costs by 25% with innovative heat pumps that will be controlled via machine learning-based smart technology.
The consortium driving this through include Oxford City Council, Pivot Power, Habitat Energy, Kensa Contracting, redT energy and the University of Oxford.
Our client Pivot Power will create a new connection to National Grid's transmission network which will service the largest hybrid battery ever deployed, and power a 10 km network of charging stations that could kickstart an EV revolution across the city.
This exciting project will enable Oxford Council to:
install more electric vehicle charging points of the kind that charge vehicles quickest
give additional support to taxi drivers to shift from 100% diesel today to 100% electric in the next few years
move its own vehicles to electric on a faster timescale
and install heat energy across homes to tackle fuel poverty.
"The Energy SuperHub is a game changer for Oxford. It allows the zero-emission zone to become a practical reality in a number of ways. We are requiring all of our black cabs in the city to move from their current state of 100% diesel today to 100% zero emitting by 2025 and this investment will allow black cabs drivers in the city to try before they buy.
"We're also delighted that we're going to be seeing the funding support the city council to transition to its own bin lorries, sweepers, its refuse vehicles to zero emitting so they can comply with the zero-emission zone but also reduce the level of air pollution… and rapid electric vehicle charging. We want to encourage as many people to convert from driving a diesel vehicle to driving an electric vehicle."
Councillor Tom Hayes, Oxford City Council's Cabinet Member for a Safer and Greener Environment
For our part, we're delighted to support Pivot Power, who took the lead on this exciting project. As well as helping with their communications strategy, we're developing a logo, branding, topline collateral and the project website. It's not the first time we've worked with Pivot Power – take a look at the brand we created for them.