Making COP26 Work: What It Means For Your Energy Business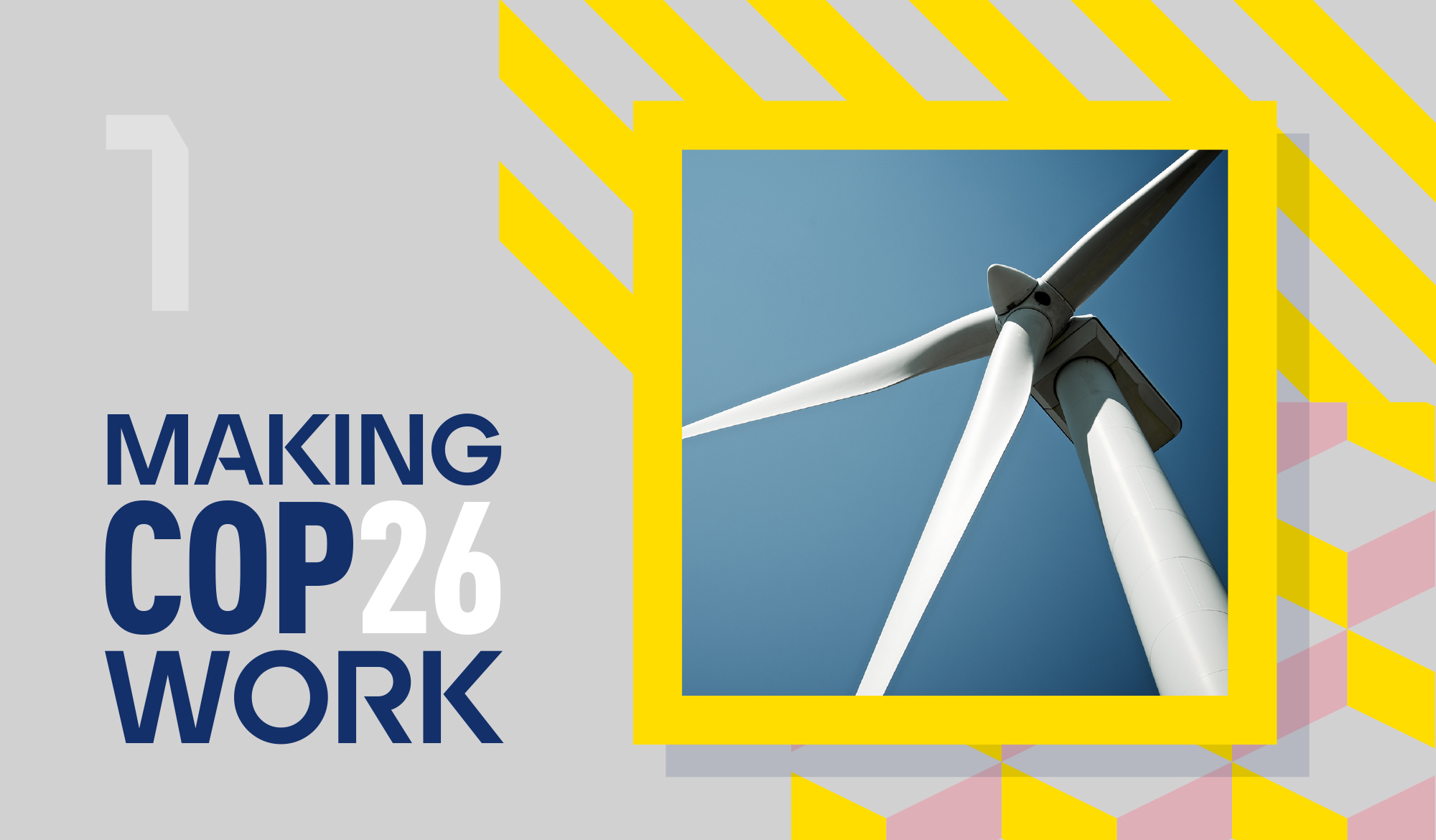 The 26th UN Climate Change Conference of the Parties (COP26) aims to "accelerate action towards the goals of the Paris Agreement and the UN Framework Convention on Climate Change." A number of goals have been set for the conference, the success of which will depend on how many countries take practical steps towards achieving the goals, rather than pay lip service to them.
GLOBAL NET ZERO CARBON EMISSIONS
One of the key goals of the conference is to secure global net zero carbon emissions by mid-century so that overall global warming can be kept below 1.5°C. Governments have a huge role to play in creating the regulatory and commercial landscape in which this massive challenge can be addressed.
One of the ways in which these goals can be achieved is to set in place mechanisms which support innovation and dynamic new ways of achieving energy efficiency.
COMMUNICATING COMPLICATED MESSAGES
As a creative design agency that specialises in the energy sector, Sims Creative is dedicated to helping innovators to thrive by creating the materials and branding they need to communicate what can – sometimes – be complicated messages.
Although the stakes are incredibly high for the planet, the task of designing marketing communications that are both specialist and effective uses the same skillsets that we already know work in many other business sectors.
This means ensuring innovators have a clear idea of what their brand stands for, how to differentiate themselves in a rapidly changing marketplace, and knowing and understanding their audience – whether that is the consumer or other businesses.
Often a client will come to us with a service or product that is brilliant in its conception but let down by the way it is communicated. Our job is to make these complex messages easy to understand by the target market. This is not about 'dumbing down' or oversimplifying a message. It's about clarifying the comms so that they accurately describe not only what the client wants to say, but also what the target needs to hear – using calls to action that create the most positive response.
COP26 is pointing Governments in the right direction. At a much lower level, comms professionals such as Sims Creative have an important part to play in making sure the innovative energy that is unleashed gets a real chance to thrive.