Our client, Aggreko, is a global leader of temporary power generation, temperature control, testing, and energy storage equipment. The data centre sector was recognised as having significant growth potential, so our task was to develop an overarching creative approach that would deliver the brand's value proposition and that would be recognisable across the globe. We were asked to provide campaignable marketing collateral to be shared and actioned in every territory across the world.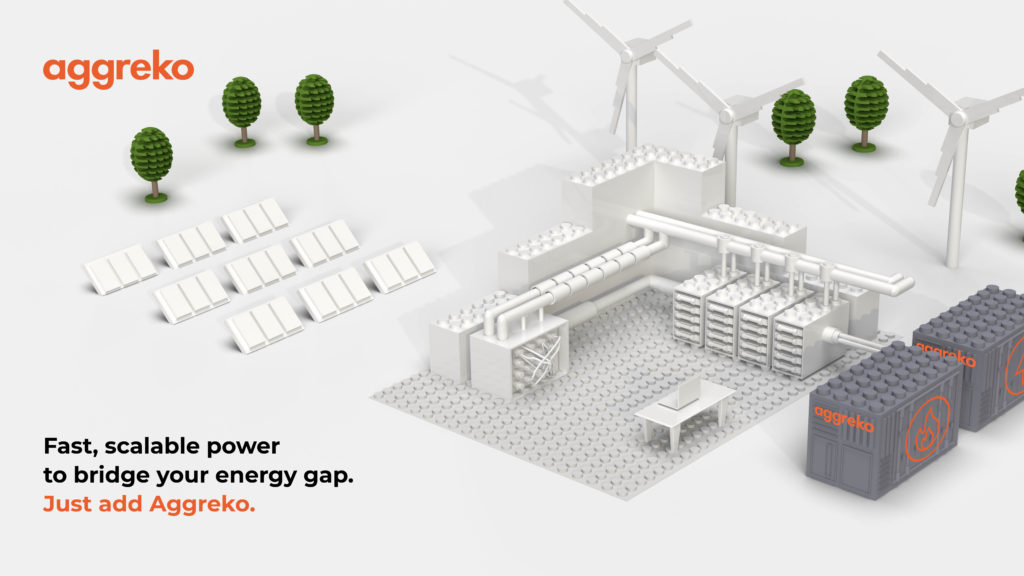 THE CAMPAIGN
'Just add Aggreko' was designed to seamlessly convey Aggreko's hire proposition to multiple audiences within a data centre, and in particular the ability to add or remove products with ease. The campaign borrows the visual language from a globally recognised building block brand.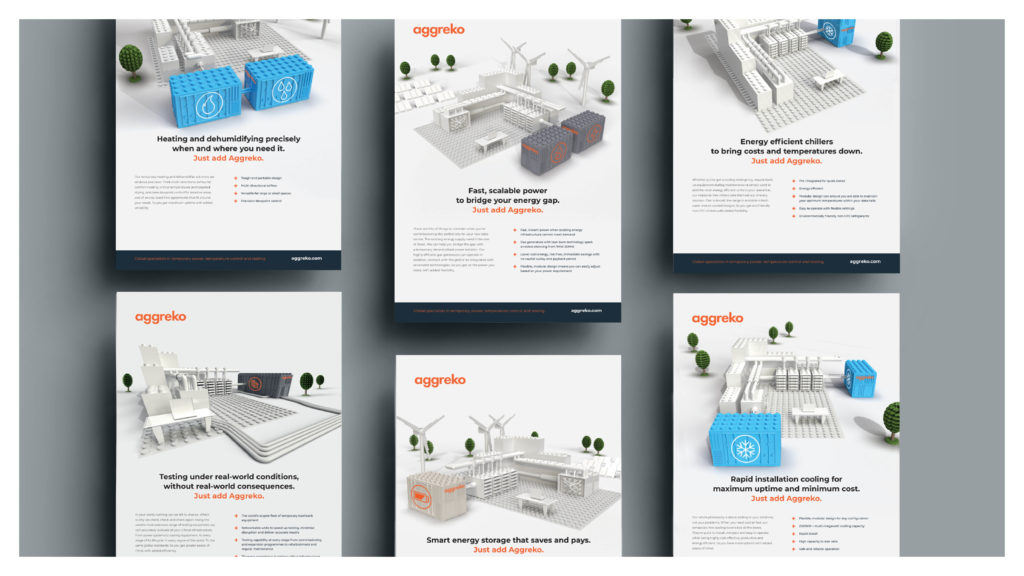 We needed to convey to numerous target audiences (consultants, data centre managers, facilities managers, and more) the breadth of Aggreko's product range and how they fitted into various stages of a date centre's lifecycle. We positioned its offer as 'modular' and easily scalable, and summed it up with the positioning line 'Just add Aggreko'.
Various templated collateral was created, including print adverts, videos, social media, HTML emails, exhibition material, and direct mail.